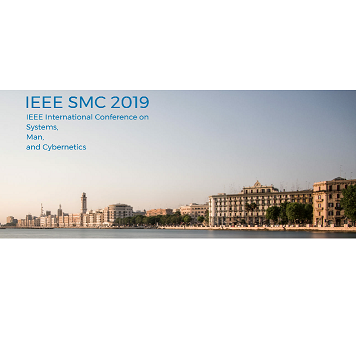 June, 2019: 3 papers about multi-robot systems have been accepted to the 2019 IEEE International Conference on Systems, Man and Cybernetics (SMC) that will be held October 6~9, 2019, in Bari, Italy. Congrats Shaocheng, Manoj, Tamzid, and Jee Hwan!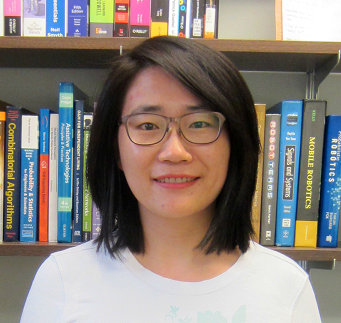 June, 2019: Great News! Yuting has accepted a tenure-track faculty position at the University of North Carolina at Charlotte. She will be affiliated with the Engineering Technology and Construction Management in UNC Charlotte from Fall 2019. Congrats to Yuting!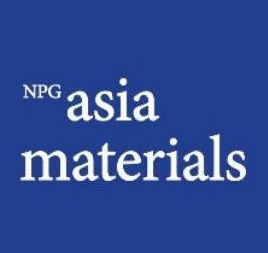 May, 2019: A paper titled "Soft-packaged Sensory Glove System for Human-like Natural Interaction and Control of Prosthetic Hands" has been accepted for publication in NPG Asia Materials. This paper is collaboration work with Dr. Chi Hwan Lee at Purdue and Dr. Nanshu Lu at The University of Texas at Austin.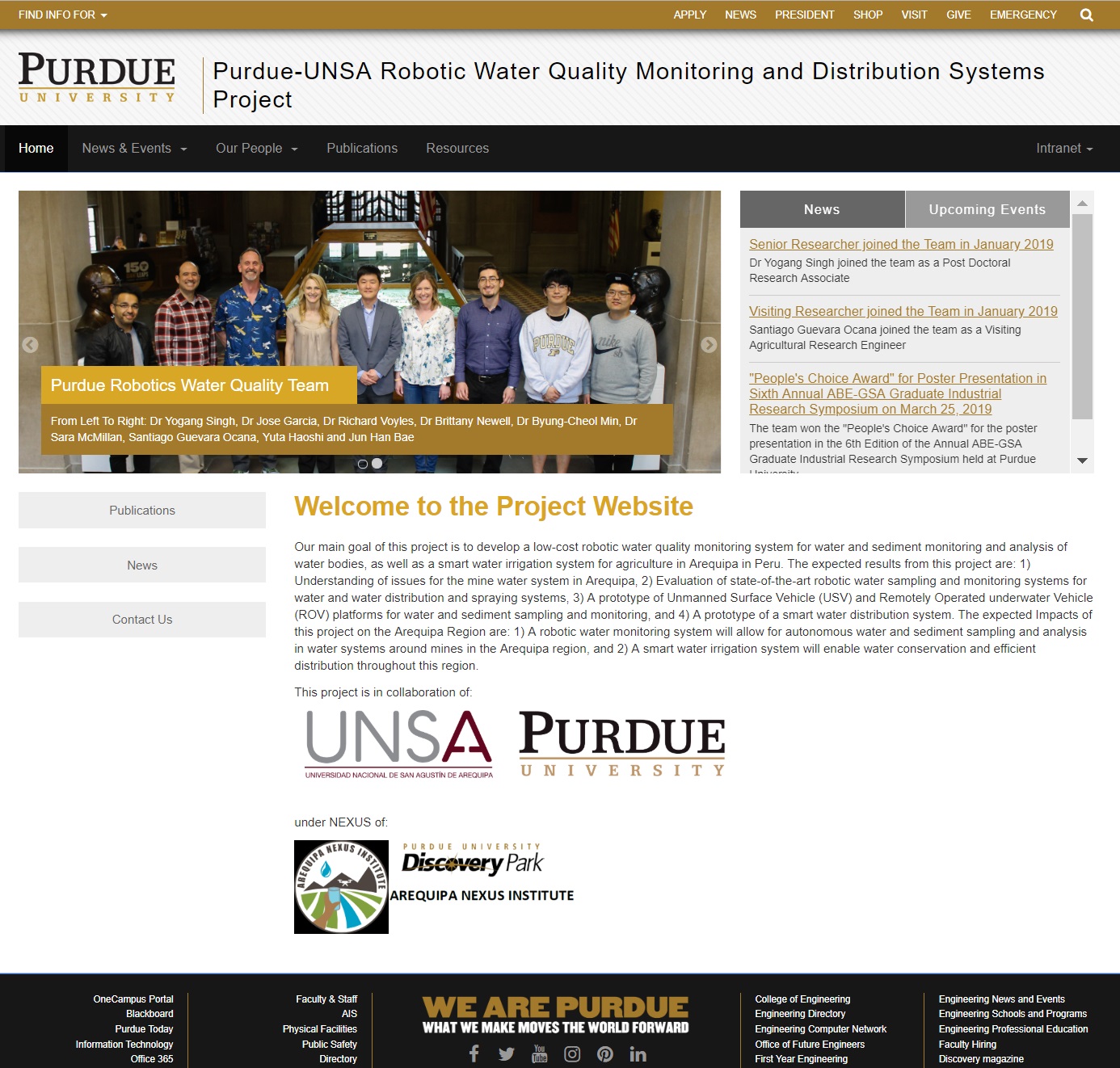 May, 2019: We are proud to launch our website for the project "Purdue-UNSA Robotic Water Quality Monitoring and Distribution Systems". The web address is:
engineering.purdue.edu/PRWQ.