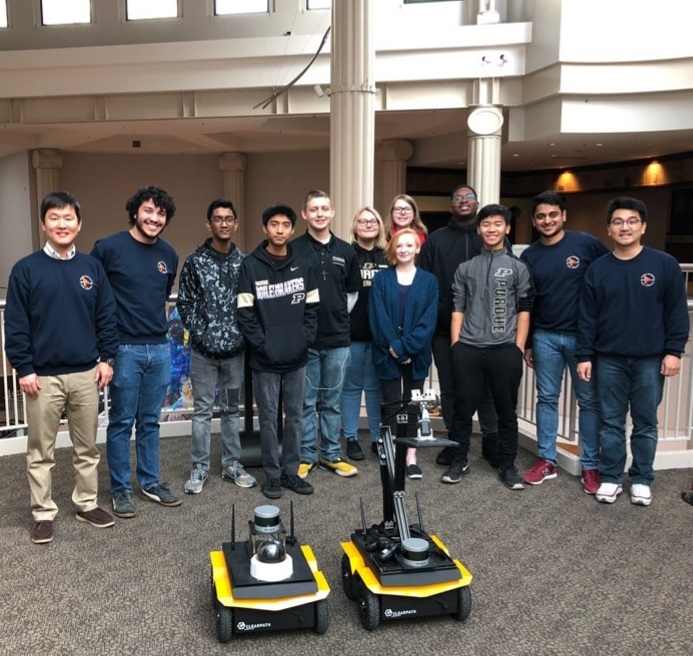 November, 2019: We visited Purdue Polytechnic High School (PPHS) in Indianapolis, IN for outreach activities as part of our NSF CAREER Project. Check out our project website's photo gallery page.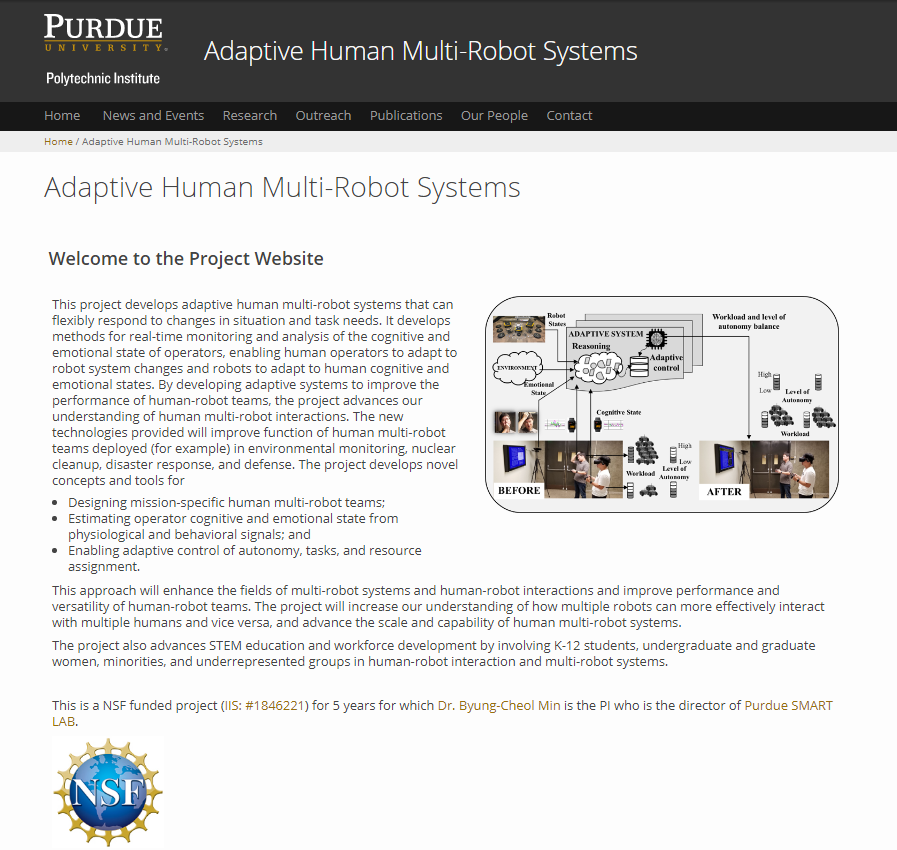 November, 2019: We are proud to launch our website for the project "CAREER: Adaptive Human Multi-robot Systems". The web address is:
polytechnic.purdue.edu/ahmrs.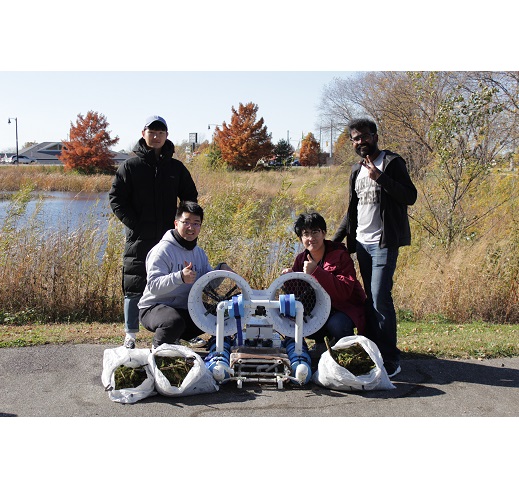 November, 2019: We successfully carried out a field experiment with SMARTBoat 5 that we newly developed in the lab. Check out our YouTube Channel for the demo videos (Link).