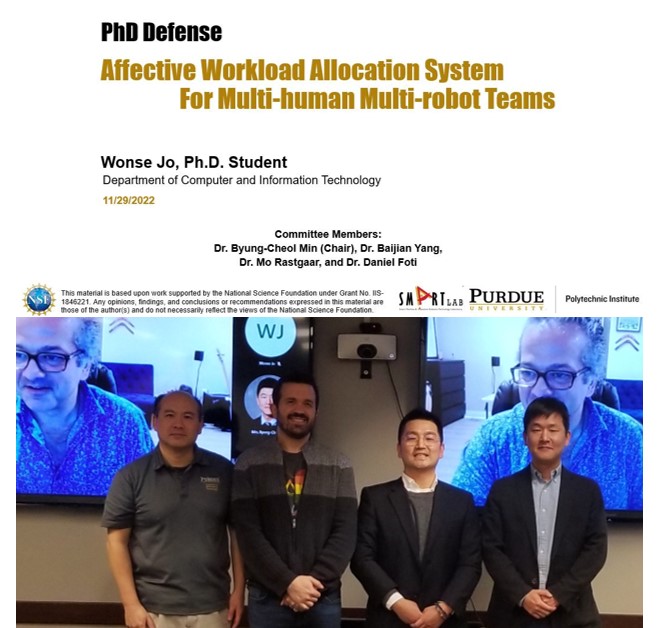 November, 2022: Wonse Jo has successfully defended his PhD thesis "Affective Workload Allocation System for Multi-human Multi-robot Teams". Check the recording of his defense presentation. Congrats, Dr. Jo!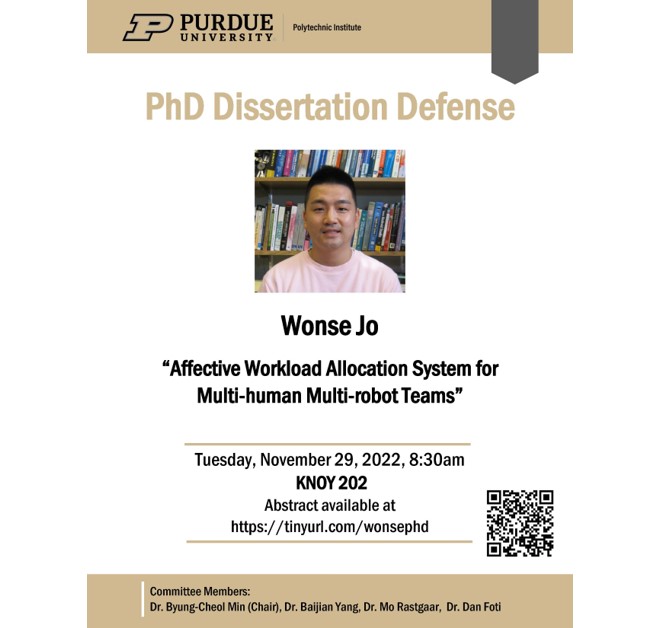 November, 2022: You are invited to a PhD dissertation defense presentation by Wonse Jo. It's open to all students and faculty. You can find more details about the defense from the flyer (Link). A full abstract is available (Link).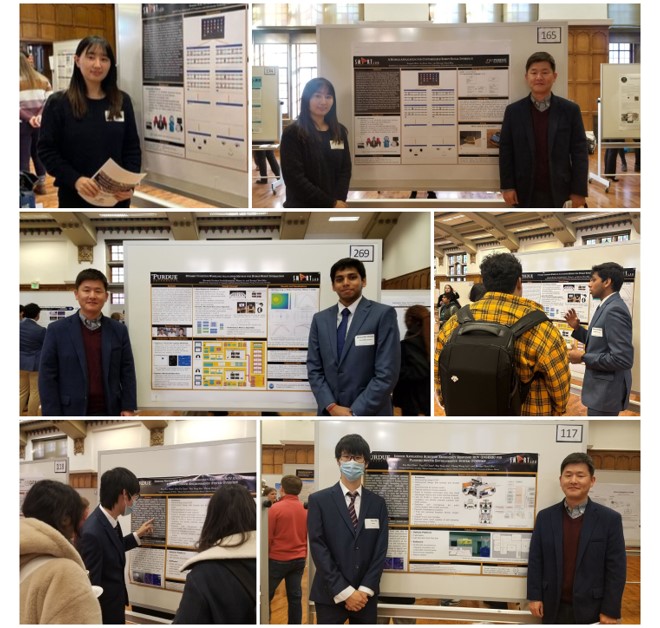 November, 2022: Our undergraduate students, Soomin Kim, Revanth Krishna Senthilkumaran, and Pou Hei Chan, showcased their excellent research at the 2022 Purdue Fall Undergraduate Research Expo (Link). Congratulations!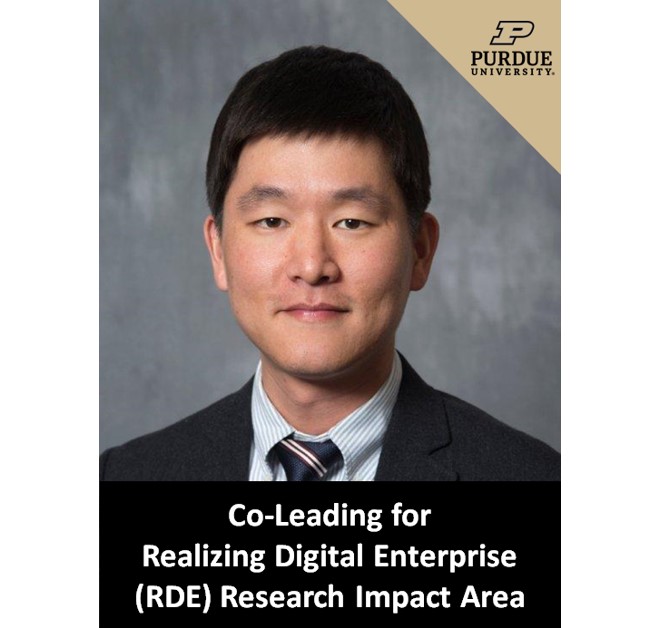 November, 2022: Dr. Min has been appointed as Co-Lead for the Realizing the Digital Enterprise (RDE) Research Impact Area. RDE is one of the three research impact areas at Purdue Polytechnic, where more than 60 research-active faculty members across the college are affiliated with. Congratulations!