Byung-Cheol Min
Dr. Byung-Cheol ("B.C.") Min is an Associate Professor and University Faculty Scholar in the Department of Computer and Information Technology at Prdue University, where he directs the SMART Lab (www.smart-laboratory.org). He is an affiliated faculty member with the Purdue Robotics Accelerator (PRA), the Institute for Control, Optimization and Networks (ICON), and the Institute for a Sustainable Future (ISF). Dr. Min co-leads the Realizing the Digital Enterprise (RDE) Research Impact Area, which includes 60 faculty members from six departments across the college to stimulate multi-disciplinary collaboration using socio-technical approaches. From 2014 to 2015, prior to his faculty position at Purdue University, He held a postdoctoral fellow position at the Robotics Institute, School of Computer Science, Carnegie Mellon University. At CMU, he worked on assistive robots for blind travelers in the context of human-robot interaction, funded by the NSF/NRI. He completed his Ph.D. in Technology with an area of concentration in Robotics from Purdue University in May 2014, where he worked on multi-robot systems and networked robots. He obtained his M.S. degree in Electronics and Radio Engineering with an area of concentration in Automatic Control from Kyung Hee University in South Korea in 2010, and his B.S. degree in Electronics Engineering from the same university in 2008. From 2007 to 2008, he had an internship in the Robotics and Games Lab at Griffith University in Australia, and in 2005, another internship at Kanbay in India. From 2001 to 2003, he served as a signal corpsman in the Republic of Korea Army, Aviation Operations Command.
Dr. Min is a roboticist. He conducts both basic and applied research on robotics with regard to its scientific and engineering aspects, and combine practical and theoretical approaches to solve real-world problems. His research interests stand at the intersection of multi-robot systems and human-robot interaction, and he explores problems of planning and control, algorithms, and robot learning in these areas and applies them to field robotics and to assistive technology and robotics. He has worked on designing algorithms and systems to enable multiple robots to collaborate with each other in a distributed way and to work with humans as a multi-human-multi-robot team. He has also studied how learning methods can enable robots to flexibly interact with any humans, in any situation, anywhere.
Dr. Min received the NSF CAREER Award in 2019, and has received numerous awards from Purdue University, including the Purdue Polytechnic Institute Outstanding Faculty in Discovery Award in 2019, the Purdue's Department of Computer and Information Technology Outstanding Graduate Mentor Award in 2019, the Purdue's Department of Computer and Information Technology Outstanding Faculty in Discovery Award in 2019 and 2021, Purdue Focus Award in 2019, and the Purdue Polytechnic Institute Interdisciplinary Research Collaboration Award in 2021. He was named a Purdue University Faculty Scholar in 2021, which is one of the highest research honors at Purdue where the University Faculty Scholars Program recognizes outstanding faculty who are on an accelerated path for academic distinction. He also led the Purdue-Hongik Team that placed as a finalist in the NASA Space Robotics Challenge Phase 2. His research has been supported by various external funding agencies including the NSF, NIFA, NIJ, and UNSA. He has published over 30 peer-reviewed journal papers and over 60 peer-reviewed conference papers. He has served as an associate editor of the IEEE International Conference on Robotics and Automation (ICRA) and a co-organizer of the NSF workshop to Explore US/Korean Collaboration in Human-Friendly Co-Robotic Technologies.
If you want to know more about him, you may check his official profiles out at,

The Department of Computer and Information Technology at Purdue University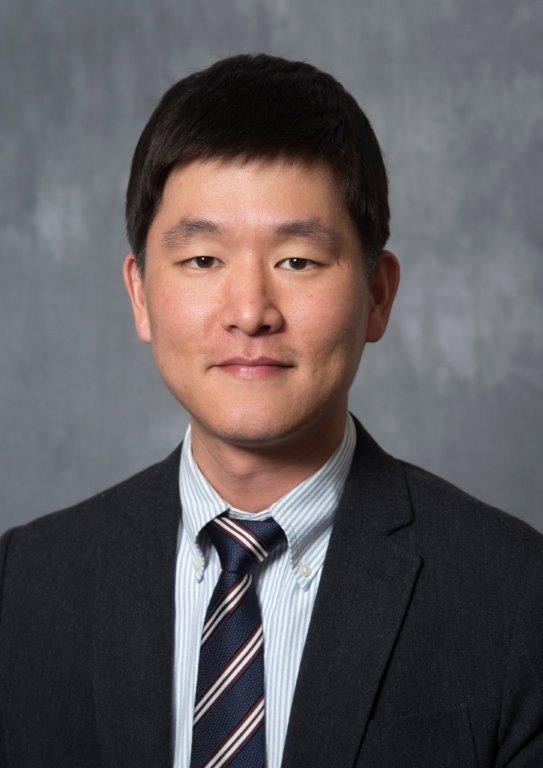 Dr. Min's personal website